2015: £402 Raised for the RNLI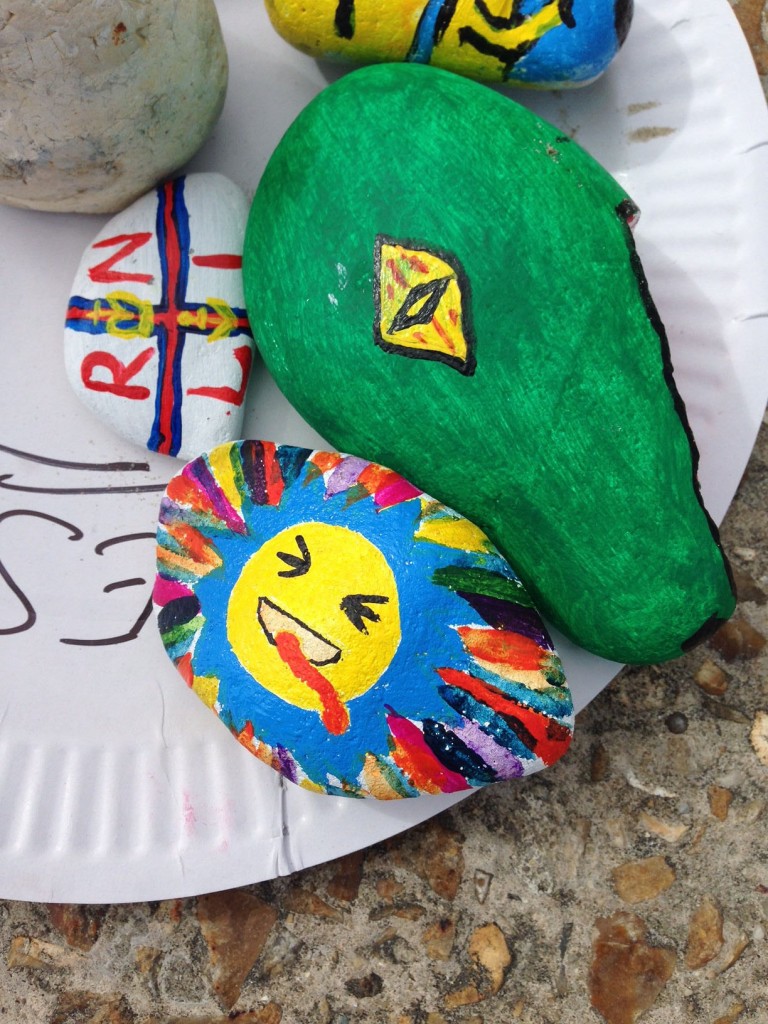 This year we stayed up river a little. We weren't able to leave stones by the gate of our house so we were only on the beach.
The weather wasn't so great either and we also lost Lily to the hair braiding tent for some of the holiday so our total was down that year.