2011: £504 Raised for the RNLI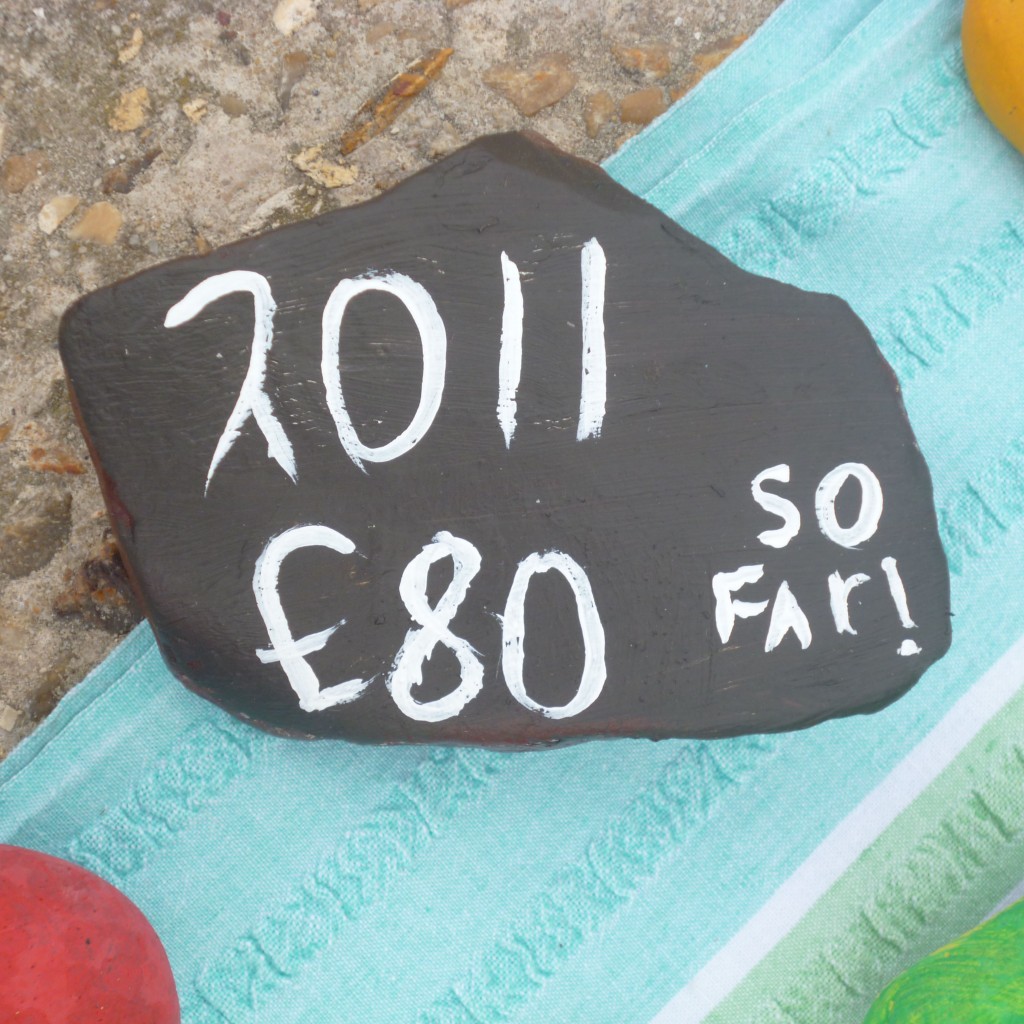 In 2011 we displayed painted stones outside our beach hut and outside our holiday cottage at The Bakehouse.
2011 was marred by the great money tin theft. We had always simply left an honest pot outside the house and people put their donations in. We had never had a problem and the coins were always still there. In 2011 that changed as one afternoon we came home to find the pot had gone!!
The children were really grumpy and the whole thing nearly came to an end then and there.
But somehow the local paper got to hear about the theft, an interview followed and the children became front page news in the local Lyme Bay Times. A visit to the Lyme Regis lifeboat station with Station Master Grahame Forshaw followed and the children's photo even made it's way into the RNLI junior members Storm Force magazine.
2011 was also the year of the first £20. Shortly after we had the money pot pinched, we came home one night to find a £20 note through the door. Nobody could believe it. Fantastic! A big thank you to whoever that was.